Leashes are an important training tool, and something that you'll use almost every day — which means it's important for you to find one that matches your needs and preferences.
Every dog owner takes their friendly pet on a walk or outside for some exercise and using a leash is often the most convenient way to do so. There are a wide variety of elements to consider when choosing a leash for your dog, from materials to styles to training. Understanding which materials and styles will best suit your current dog's lifestyle will help make the most informed and appropriate decision possible.
Different activities are easier with different kinds of leashes. You might find that having multiple kinds of leashes is best, depending on the things you plan on doing with your dog — whether it's hiking, going to dog training class, or walking through a crowded city center. No matter what kind of leash you choose, it should be well-made with a secure clasp and comfortable for you to use.
These things listed below are some of what you'll want to keep in mind when choosing a leash
1) If you're concerned about the leash getting dirty or stinky, choose one that's odor-resistant and easily washable.
2) If your pup gets hold of the leash and it's not durable, you may be buying several until they grow out of the habit and are trained not to chew on their leash.
3) Leash size and material should be chosen based on the size and weight of your dog.
Standard Leash
This leash is the most common type you'll see and easiest to find in internet. Standard leash lengths vary between 3 to 6 feet, with widths between 1/2ths of an inch to 1-inch wide.
Leather: Quality leather leashes are long-lasting and very comfortable to hold. Leather can be tough to clean if it gets dirty, so this type of leash is best for regular leash walks around town. Choose a leather leash that's water-resistant to prevent drying out and cracking, like this leather leash from Jupuda Company.
Adjustable Leash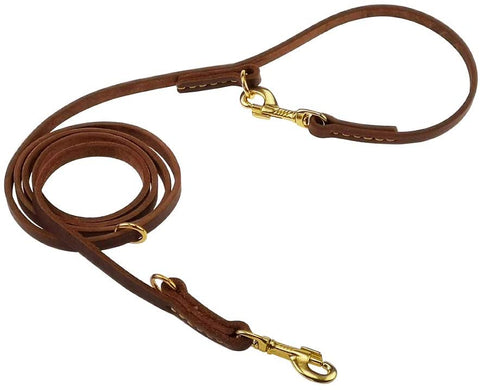 Adjustable leashes are a great option for when you need to shorten the leash temporarily, need to tether your dog to your body or to a tree or post, or even walk pair dogs at once using one leash. It is a great leash for attaching to both your dog's collar and their front-attachment harness. Instead of a regular handle, this type of leash has clasps on both ends, and rings at different intervals of the leash length. Based on where you attach one clasp to determines the size of the handle and the length of the leash. See image below for examples of different ways to use it.
I use this type of leash quite a bit when working on training a dog to walk on a loose leash and for a tighter heel position on leash. I can loop it around my waist or over one shoulder, or shorten the amount of available leash to the dog by simply moving the clasp down one loop. This adjustable leather leash by Jupuda is comfortable to hold, durable, and offers a short, medium, and long leash length option.
Short (Traffic Handle) Leather dog Leash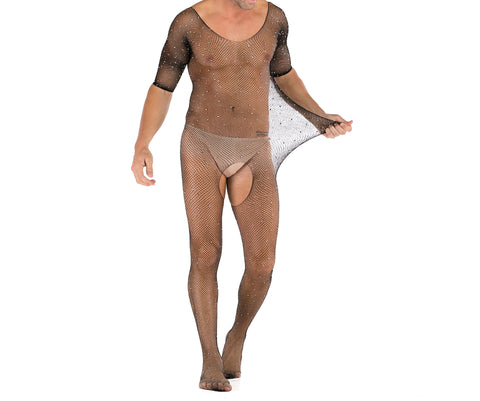 The leather traffic leash style is a shorter version of a standard leash, usually with a length of 1 to 2 feet. These leashes keep your dog nice and close, which is useful for crossing intersections more safely, visits to the veterinary clinic, or when practicing the Heel cue.
More style leather dog leash,please visit https://www.jupuda.com/